17
Dec
Shinsoman (born Romeo Anthony) is a popular Zimbabwe reggae/dancehall artist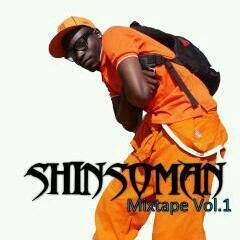 Shinsoman
Shinsoman (born Romeo Anthony) is a popular Zimbabwe reggae/dancehall artist who came to prominence in 2013 with his hit song 'Mawaya waya' which was a chart topper.
Background
Shinso is married and has one child who is called Devante. Before he ventured into music Shinso was a junior football player at Dynamos Football Club.[1]
Music Career
Shinso had been in the music industry before, featuring on many collaborations. He once featured on Sanii Makhalima's smash hit 'Zvachose'. The collaboration gave him the much needed exposure that many people began to notice. He had started singing in 2009 [2] but his music did not see the light on radio stations. The dancehall sensation went on to be signed by Heshi Mufeshi Records. Under the label, shinso released hits singles 'Mawaya Waya' and 'Bata Panorwadza'. It is his unique husky voice that had made him a force to reckon with in the tightly contested Zim dancehall genre. Shinso broke new ground by becoming one of the few dancehall chanters to sing alongside a live band. He unveiled his band in March 2014.[3]
Awards
He won the Best Song of the Year award for 'Mawaya waya' at the 2013 Zim Dancehall Awards.[4]
Insanity Claims
In 2013 there were claims that the talented chanter had gone insane. It was reported that he suffered a mental condition in December leading to him being hospitalised in South Africa. Shinso however rubbished the claims saying the claims were made by people bent to destroy his career. He went on to release a single 'Takupenga' on the 2014 New Year's Eve to squash the reports.[5]