13
Dec
FREEMAN HKD DANGER ZONE BOSS CAR COLLECTION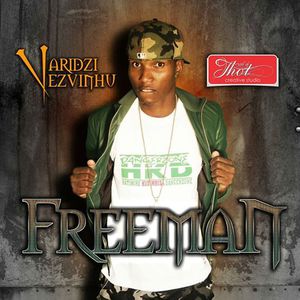 HARD WORKING
ZIMDANCEHALL ARTIST
(HKD BOSS)
HKD DANGER ZONE BOSS 'Dancehall Doctor',
Freeman on stage – Dzivarasekwa's
gift to Zimbabwe. One of the most creative
lyricists from Zimbabwe's new generation
of musicians,
This is The Truth About: Freeman
Name: Emegy Sylvester Chizanga
Stage Name: Freeman
Born: June 22, 1988
Lives In: Harare
Marital Status: MARRIED
How did you get your stage name 'Freeman'?
My schoolmates nicknamed me Freeman because I always found free spaces on the football pitch, and I would shout "free man" so they could get the ball over to me.
As I have grown, I have embraced the name as I am a free spirit who loves to explore life and taste new experiences that hold true to the deepest parts of me as opposed to being influenced by what the masses around me are doing.
As Freeman I think freely and have the courage to hear my own voice and follow my own integrity. I've always thought of myself as a free spirit.
How do you best describe your music?
My music is a mixed bag really; some of it is purely party music. I touch on different subjects but the one I'm passionate about is the struggle of the youths from the ghetto who go through the same struggles I go through in trying to make their mark in life be it in music or any other career. I also have love songs, songs of hope and peace.
by Michael Chipato